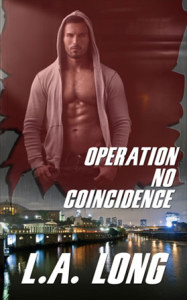 No drama. That's what insurance executive Victoria Ashton strives for, but it eludes her at every turn. Just this morning, she foiled a snatch and grab of her laptop. Question is: was that all it was? The witness and investigating officer think otherwise.
The same evening, her on again, off again lover, Gabriel Barnes, materializes from the darkness. He announces he's retired from the Navy SEALs, home to stay, looking for a wife, children, and the white picket fence.
Victoria's not fooled. She knows his retirement is no such thing. While the sex is great, she isn't going to play runner-up to his new Black Ops venture, Under Cover Angels (UCA). UCA is trying to stop the supply arms to Pakistan, human trafficking to the Middles East, and if the bad guys can get the funding, dirty bombs could be heading to the US.
Everything changes when their two worlds collide. Her insurance fraud suspect and his Russian arm's dealer turn out to be one and the same. Victoria says coincidence. Gabriel says there are no coincidences.
When the case takes an unexpected turn, Victoria and Gabriel must join forces to stop the terrorists before it's too late.